Home
[segment][/segment]
[segment id="intro-slogan" class="first-segment"]
[five_col]
[/five_col]
[two_col]
[/two_col]
[five_col_last]
[/five_col_last]
Product Design for Enterprise Apps
I combine empathy, process and action to help product teams deliver memorable customer experiences. I'm the author of over 40 articles on building excellent experiences. You can find my writing at Learn more
Companies I've been fortunate to work with
[/segment]

[segment]
Selected portfolio of work
[show_post_snippets post_type="portfolio" number_of_columns=4 post_count=4 image_size='medium']
If you're interested to see more, you can view my full portfolio.
[/segment]
[segment]
[four_col]
[/four_col]
[four_col]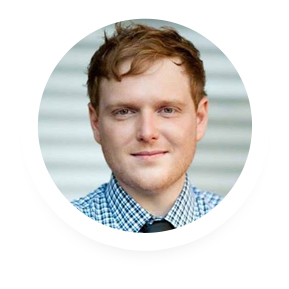 [/four_col]
[four_col_last]
[/four_col_last]
[two_col]
[/two_col]
[eight_col]
"Jon patiently guided us through the creative process and delivered a number of brilliant designs that cleverly captured the personality of the company. The response from our partners and clients has been unanimously positive … I could not be happier."
Ben LoSasso
Co-founder
[/eight_col]
[two_col_last]
[/two_col_last]
[/segment]
[segment id="faq"]
FAQ
[two_col][/two_col]
[eight_col]
What do you make for product teams to use?
I can design screens and mockups quickly using Photoshop, Illustrator, Sketch and even in HTML and CSS. I can create work flows in Balsamiq, InVision, Sketch, Photoshop, Illustrator and Omnigraffle. I can create logos and designs for print in Illustrator. Visual problem-solving also comes in handy at the beginning of projects as teams struggle to even communicate with each other about the nature of the problem they are facing. At this juncture it's important to have a designer as a member of the team. The designer can help the team clarify terms, and lead them in exercises to quickly iterate on their vision in a low-fidelity format.
I find the most effective deliverables are clickable mockups in a prototyping application like InVisionApp. This allows the product team, developers, stakeholders and customers to use the product in a way that's closer to it's live implementation. This helps the feedback be more realistic. Working this way helps catch problems early that might otherwise make it into the finalized design.
Typical deliverables include the results of user research in PDF or Word format, videos of interviews with users, wireframes in Illustrator, mockups in PSD, clickable mockups in InVision and product guideline documents. Much of the work will not be a hard 'deliverable' – conversations fall into this category. I will have lots of conversations with users, developers, stakeholders and QA that won't necessarily be a deliverable, but which will make it into the product.
What is your skillset?
I've been using Photoshop and Illustrator professionally for 10 years, and I've been coding HTML and CSS longer than that. I'm proficient in jQuery and Javascript, and can use most of the Adobe suite of products (like InDesign, Dreamweaver etc). I've done extensive user testing, wireframe and prototyping – for that I use either HTML or InVision, a prototyping tool. I've lead sessions with stakeholders and users to generate product feature and implementation ideas. I've presented at length to an audience of over 600 people.
What's your turnaround time?
This depends on the project. When I start a project, I move quickly and I make sure to keep in close contact so you know what I've been working on, and what progress has been made. We'll always discuss a timeline upfront, and come to an agreement about acceptable timeline for the work to be completed.
[/eight_col]
[two_col_last]
[/two_col_last]
[/segment]